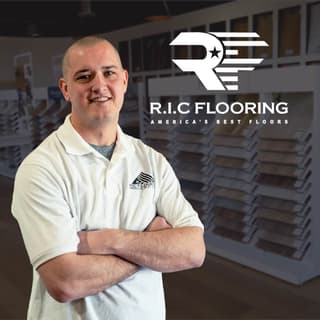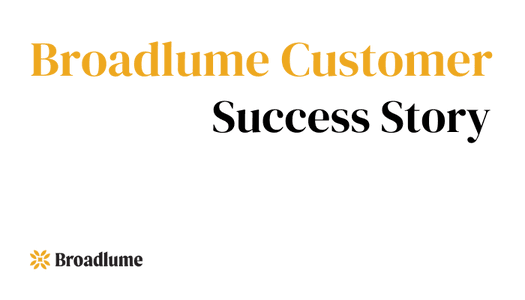 Jason Potts started RIC Flooring in 2019 in Cedar Rapids, Iowa.
As a new dealer, he was determined to hit the ground running. That's when he met Broadlume CEO Todd Saunders and FloorForce Co-Founder John Weller at 2019's Surfaces Expo in Las Vegas. Right away, Jason signed up for FloorForce to get help with his business's digital marketing.
And in the lead-up to FloorCon 2020, Todd Saunders reached out to Jason with a new opportunity: Broadlume's retail selling system.
This program promised an entire online-to-offline retail selling system, with websites, digital advertising, in-store display systems, award-winning online and in-store product visualizers, and exclusive distribution rights to private label flooring products.
For Jason, the decision was a no-brainer.
"It was an easy decision," according to Jason, "being able to secure your market with a product that nobody else has."
And once that product arrived, it was a total game changer for Jason and RIC Flooring.
"The benefits I've reached, the software I have, the intelligence, the network… is not comparable to anything in the market."
-Jason Potts, RIC Flooring
With just one of the selling system's four private label brands (Proximity Mills), Jason's team saw their sales grow to a whopping $2.5 million in just under 2 years. And with Newton, Doma, and Paradiso launching in early 2022, the sky seems to be the limit for RIC Flooring.
"For a new retailer like that to take off in a market with a population of maybe 300,000," Jason states, "that's pretty good numbers."
Jason has been an early adopter of all things Broadlume, and has seen it pay dividends for his flooring store. "As a new retailer, it's kind of hard to get these reps to acknowledge you and put you in their favor for any sort of product," Jason says. "But with [Broadlume's] program, since the very beginning… it's developed, and now I have an entire showroom."
To learn more about how Broadlume can help your flooring store succeed, request a free demo or email sales@broadlume.com.
Proven to make a difference
We've helped thousands of retailers simplify their business and sell more floors. Schedule a demo, and see why we're is the most trusted technology provider in the flooring industry.