Webinar - Revolutionize Your Payment Processing
Payment processing has always been a thorn in the side for retailers. Variable percentages, hidden fees, and all kinds of confusion.
But what if it doesn't have to be? What if Payment Processing were the easiest way to manage your margins?
Join us Wednesday, February 8th at 1pm EST as Todd Saunders, CEO of Broadlume and Patrick Ferries, GM of Broadlume Business Management Software, discuss the ups and downs of payment processing… and how Broadlume can help.
SIgn up for the webinar below!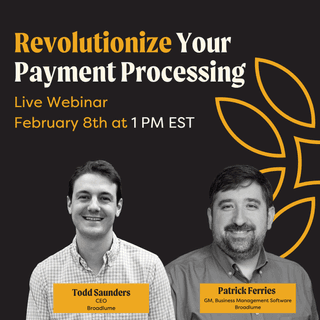 Register Now
Sign up and learn from this webinar how consumer financing can take your business to the next level