The Flooring Retailer's Playbook 2022
It's no secret that the past couple of years have been incredibly difficult for the flooring industry.
With a larger transition to online shopping, brick-and-mortar stores have been left to fend for themselves when it comes to navigating the digital tools available to them.
This playbook is your secret weapon, with everything you need to beat the box stores.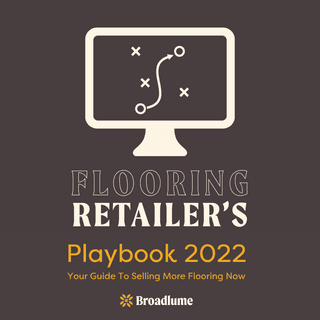 In The Flooring Retailer's Playbook, we'll cover:
Facebook Ads and Your Flooring Business

Social Media Tips

How to Leverage Online Reviews

Why Flooring Retailers Need Google My Business

Why Flooring Retailers Need to Harness Online Directories