Get your products in front of
more

customers

Take advantage of our cutting-edge technology that's proven to help manufacturers become digital leaders. We'll work together to elevate your brand, reach more customers, and sell more floors.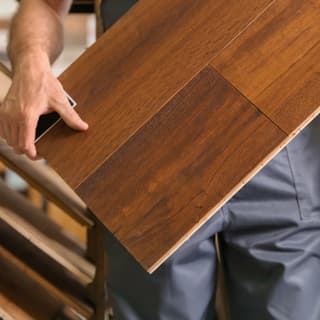 PARTNER WITH US
Proven to make a difference
We've helped the largest manufacturers, regional distributors, and anywhere in-between take their business to the next level. Let's chat to see how we can help you achieve your goals.
Here are some of the great manufacturers we work with
Abode Flooring
Adam Carpets
Affiliated Weavers
AFG Carpets
Aladdin Commercial
Allegheny Mountain Hardwood Flooring
Allwood
Alttoglass
AMER Rugs
American Flooring Distributor
American Olean
Ames Tile
Amorim Wise
Anatolia Tile
Anchor Floor & Supply
Anthology Tile
Antrim (Stanton)
APC Cork
Appalachian Hardwood
Aqualok
AquaShield
Arizona Tile
Artisan Hardwood
Artisan Stone Tile
Atlas Concorde
Atroguard
Aurora Hardwood
Axiscor
Azalea Lane
Barlinek
Baroque Flooring
Bassano Parquet
Beauflor
Beaulieu - Canada
Beckham Brothers
Bedrosians
Bel Air Wood Flooring
Bella Cera
Bella Citta
BHW Floors
Biyork Floors
Bloomsburg Carpet
Boen
Bois BSL
BPI Prestige
BPI Prestige - FirmFit
Bravada Hardwood
Brockway
Bruce
Caesarstone
Cali Bamboo
Cambria
Casa Roma
Cascade Carpet Tile
Cascade Laminate
Cascade Luxury Viny
Centura London
Ceratec Surfaces
Chesapeake Flooring
Christina Collection
CLEO
Columbia Flooring
Congoleum
Contract Flooring Solutions (Modulyss)
COREtec
Cormar Carpets
Cosentino
Cosmos Carpets
Coswick Ltd.
Country Wood Flooring
Couristan
CoverSource
CRAFT
Crossville
D'Stile Import
D&M Flooring
Dal Tile
Dalyn Rugs
DBNS Hardwood
Decorative Concepts
Decovita
DH Floors
Diamond Surfaces - AquaShield
Diamond Surfaces - Responsive
Diamond Surfaces - Southern Comfort
Divine Flooring
DOMA
DuChateau
Dune USA
Durato
Dynamic Rugs
Eagle Creek Floors (Home Legend)
Earth Weave Carpet Mills
Earthwerks
Eastern Flooring Products
Ecofusion
EF Contract
Elgin Floors
Emser Tile
En Bois Flooring
Engineered Floors - Dream Weaver
Engineered Floors - Dwellings
Engineered Floors - EF Multifamily
Engineered Floors - Pentz Commercial
Engineered Floors - Pentz
Engineered Floors - Smart Squares
Engineered Floors (hard surface)
Envara Floors
Eternity Floors
Euro Ceramic Tile
Europine
Evoke Flooring
Evoke - Commercial
Fabrica
Fibre Flooring
FirmFit
Fishman Flooring
Flanagan Flooring
Flooring2
FloorsPlus
Florida Tile
Foglie D'ORO
Forbo Flooring - Marmoleum
Forest Accents
From The Forest
Furlong Flooring
Fusion
Fusion-Hybrid
Fuzion Flooring
Gaia
Galleria Stone & Tile
GemCore
Gemwoods
Glazzio Tile
Global GEM Flooring
Godfrey Hirst
Goodfellow
GreenTouch
Greyne Custom Wood Company
Gulistan
Hallmark Floors
Happy Feet International
Happy Floors
Harbinger Flooring
Harounian Rugs
Harris Cork
Harris Hardwood
Hartco
Healthier Choice (Choice Flooring)
Helios Carpet
Hemisphere Flooring
HF Design
Hibernia
Home Legend
Home Legend - Eagle Creek
Homecrest.
Homerwood
Hugh Mackay Carpets
Imperial Rugs
Impressions Flooring
Indus Parquet
Inhaus
International Flooring Company
IVC
IWT (Tesoro)
J Mish Mills
Jacaranda
Jeffrey Court
Johnson Hardwood
Joy Carpets
Kahrs
Kaleen
Kane Carpet
Karastan
Karastan - BelleLuxe
Karastan - LuxeCraft
Karndean
Kaya Carpets
KAS Rugs
Kennedy Floorings
Kentwood
Kolay Flooring
Kraus
Kronotex
K-Trade
L.W. Mountain
Lauzon
Lauzon-Expert
Lawson Floors
Legendary Floors
Legno Bastone
Lexmark. (now Tarkett)
LG Hausys
LIFECORE
Lions Floor
LM Flooring
Lock and Go Flooring (Castle Collection)
Loloi
Longust (LDI)
Lungarno Ceramics
Lux Flooring
LW Flooring
LX Hausys - Viatera
Maine Traditions
Mamre Floor
Maniscalco
Mannington
Mannington Commercial
Marazzi Tile
Market Place
Marquis Industries
Masland Carpets
Mathews&Parlo
Mega Clic - AJ Trading
Megatrade
Merola Tile
Metroflor - Artistek
Metroflor - Attraxion
Metroflor - Engage
Metroflor - Engage Genesis
Metroflor - Engage Inception
Metroflor - LVT
Metroflor - Metrostone
Milliken
MIR Mosaic
Mirage
Modern Home Concepts
Moduleo
Momeni
Monarch Plank
Mozaik
MSI
MSI Stone
Muller Graff
Mullican
National Flooring
National Flooring Products
Naturally Aged Flooring
Neptune Flooring
New Centurion
Newton
Next Floor
NexxaCore
Noblewood
Nourison
Nourison - Hagaman
Nourison - Hospitality
Nourison - Nourtex
NovaFloor
NovoCore
NRFSelect
Nuvelle
Nydree Flooring
Opus Floors Canada
Opus Floors US
Opus Hardwood
Oriental Weavers
Palmetto Living
Palmetto Road
PanTim
Paradigm
Paradiso
Paramount Flooring
Parkay Floors
Patriot Mills
Pelican Intl
Pergo Extreme
PermShield
PG Model
Phenix
Phenix on Main
Philadelphia Commercial
Phloor
Polyflor
Porcelanosa
Portercraft Floors
Pravada Floors
Pravada Floors - Evolve
Prestige Mills
Prestige Mills - Bomat.
Prestige Mills - Concepts.
Prestige Mills - Mantra.
Prestige Mills - Missoni Home
Prestige Mills - Weave Tuft
Preverco
Prima Floors
Primco
Primo Florz
ProTek by Diamond W
Project Floors
ProSeries Flooring Surfaces
Provenza
Proximity Mills
PurParket
Quick Step
R.A. Siegel - The Coastal Collection
Radici
Ragno USA
Raintree
Raskin Industries
Real Wood Floors
Rebel Carpets
Regal Hardwoods
Republic Flooring
RESOLVE
Revolution Mills
Reward Flooring
Ribadao
Richmond Laminate
Riva Floors
Robbins
Sawyer Mason
Saxony Distributors, Inc.
Shaw
Shnier
Silent Blue
Simba Flooring
Skyline Floorscapes
SLCC Flooring
Soho Studio Corp.
Solistone
Somerset
Southern Traditions
Southwind - LuxMax
Southwind - Final Vinyl
Southwind - XRP
Southwind - Duxxe
Spectrum Collection Flooring
Stanton
Stanton - Antrim
Stanton - Cavan
Stanton - Crescent
Stanton - Floors 2000
Stanton - Hibernia
Stanton - Rosecore
Stanton - Street Commercial
Stark Studio Rugs
Stone Impressions
Sun Stone Supply
Suncrest Supply
Surface Art
Tarkett
Tarkett Home
TAS Flooring
TAS Flooring Contract
Tavolato Veneto
Tecsun Flooring
Tenacity
Terra Legno
Tesoro
Tesoro Woods
Texas Traditions (Trinity Floors)
The Flooring Network
The Garrison Collection
The Master's Craft - Tradewinds Flooring
Thompson Tile & Stone
Three Trees Flooring
TileShop
Timeless Designs
Tisca
TORLYS
TORLYS - Marquee Floors
TORLYS - SuperSolid Floors
Trends
Triangulo
TRUCOR
Twelve Oaks
UA Floors
Unique Carpets, LTD
Universal Flooring Supply
Urban Floor
Urban Surfaces
UrbanWood
V4 Wood Flooring
Vadara
Valencia Hardwoods
Valinge Flooring
Vellichor
Vercade Wall Fashion
Viking Hardwood
Villagio
Virginia Tile
Waterville Supply
Wausau Tile
We Cork
West Valley Hardwood
Whitfield Natural Textiles
Wicanders
Wickham
Wilsonart
Woden Flooring
Woodpecker Flooring
XL Flooring
Zen Paradise
5th & Main