Improve
Every Step

Of Your Shopping Experience

Digital Retailing gives your customers an easy-to-navigate shopping experience, providing you with higher-quality leads and cutting-edge technology to drive more sales and higher profits.
Digital Retailing is changing how retailers and manufacturers
work together

to sell floor covering.

Digital Retailing is technology that enables shoppers to complete most of the transaction online and finalize it in a showroom. Offer customers a shopping experience where they can easily discover products, seamlessly communicate with a store, and navigate the buying process without friction.
Meet The Brands Powering Digital Retailing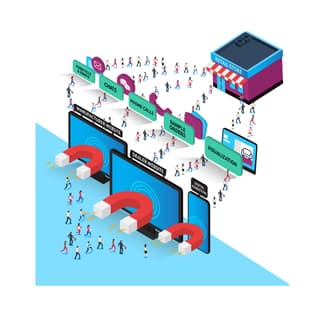 Improve Your Marketing
A
Smarter Approach

To Lead Generation

Our intuitive lead generation system delivers retailers' leads from every digital interaction. Retailers will receive essential information on who interacted, what they are interested in, and where they engaged from, to fuel higher profits and convert more shoppers to buyers.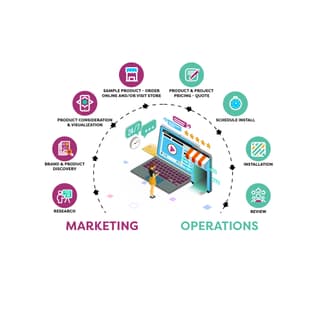 Improve Your Operations
An All-in-One Platform To
Simplify Your Business
Our platform is your RSA and employees best tool. Every lead and customer interaction is tracked and immediately available to close more sales, improve customer satisfaction, and increase profits.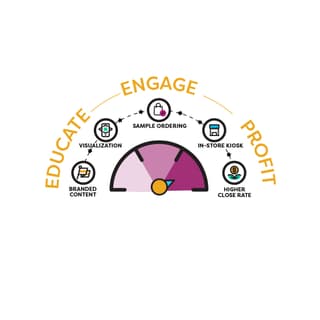 Improve Your Sales
Digital Retailing Accelerates
Sales

and Boost

Profitability

When you provide shoppers with the right information, the ability to order samples online, and visualize products, the results are incredible. You don't have to be the lowest price or offer the biggest selection, you just need to make it easy, and that's what Digital Retailing provides.
Provide shoppers with a better path to purchase
5.4x

More Likely To Submit a Lead

When you offer a better online experience, more shoppers are interested in working with you
65%

More Likely To Request An Estimate

Shoppers only want to work with informed and educated retailers
90%

More Likely To Purchase From You

Most shoppers prefer to work with a retailer that offers Digital Retailing vs. ones that don't

"Digital Retailing has fundamentally changed how we operate our flooring business, especially online sample ordering. We send a sample to every single customer we speak to."

Cesar Partida

— Jay's Flooring (Marysville, WA)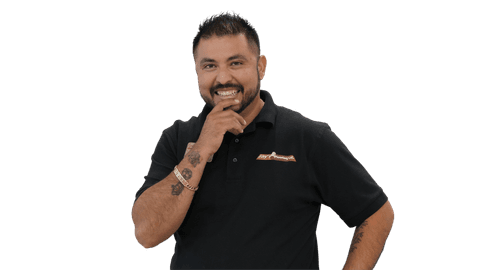 Digital Retailing
Case Studies
This revolutionary system is helping flooring retailers deliver a better shopping experience and run a more profitable flooring business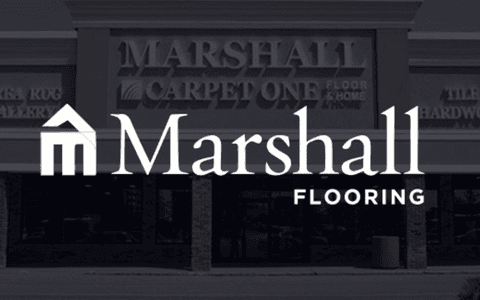 Marshall Flooring Sees Double-Digit Growth With Visualization and E-Commerce Sample Ordering
Digital Retailing provides Marshall Flooring with a seamless and professional shopping experience its competitors can't match.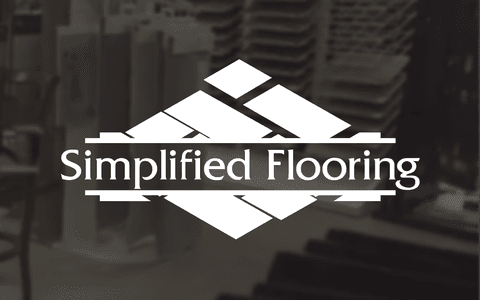 Simplified Flooring Achieves an 80% Close Rate with Broadlume
Simplified Flooring achieves an 80% close rate on its website leads by creating a more convenient shopping experience for their customers.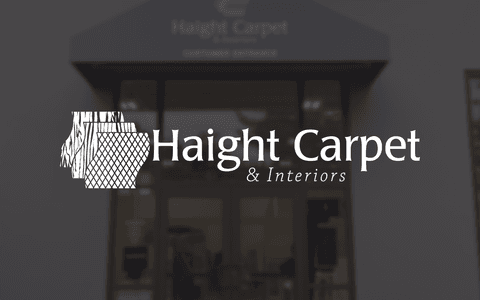 How Haight Carpet Uses E-Commerce Sample Ordering to Sell More Flooring
Haight Carpet leverages E-Commerce Sample Ordering to generate higher-quality leads and improve the sales process.