Simplified Flooring Achieves an
80% Close Rate

with Broadlume

Simplified Flooring achieves an 80% close rate on its website leads by creating a more convenient shopping experience for their customers.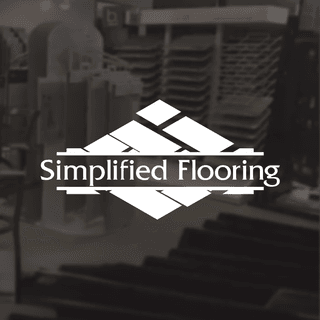 Josh Crossgrove has been managing sales teams for the past 25 years, so he knows a thing or two about what they need to perform at the highest levels possible. 
Good training programs, a solid process to follow, and clear direction from management all factor into a successful sales strategy, but none of that matters if you can't drive high-quality leads into your business.
Over the last 6 years, Josh has led the sales efforts at Simplified Flooring in Lima, Ohio. The business has grown leaps and bounds during that time, but there was one missing piece to the puzzle - a world-class website designed to drive highly engaged leads. 
"We went through bad website experience after bad website experience before landing on Broadlume," Josh admits candidly. "We had our old original website. Then we went with a local web development and marketing firm to rebuild that website. And then shortly after that, we come across you guys at Broadlume."
Why Did Simplified Flooring Need A New Website?
Now you may be asking yourself why the heck Josh and his team needed a new website. I mean, he did have his original website and he did invest time and money into rebuilding it. Why did he really need a new one? 
The answer is pretty simple: Josh wanted the Simplified Flooring website to create the most convenient and engaging shopping experience for their customers as possible. 
"Our owner says more and more customers today like to shop in their underwear, which I think is very, very true," Josh says with a laugh. "Customers today also like to shop on the weekends or when we're not in the store, and our Broadlume website gives them the chance to do this."
And the data supports this growing trend of convenience. 
According to the National Retail Federation, 83% of consumers today say that convenience is more important to them now than it was five years ago. 
In fact, consumers are beginning to look at convenience as being on the same level as quality and price when they are making buying decisions, meaning they are often willing to pay more for an experience that's more convenient. 
Convenience That Drives Results
So what did this mean for Josh and Simplified Flooring? 
Well, once their new website went live, Josh and his team began to aggressively utilize all of Broadlume's Digital Retailing tools available to them to attract new customers, engage with them online, and create the most convenient shopping experience possible.
Tools like an HD product catalog to show customers what products they have in their showroom, an online visualizer to help customers see what those products would look like in their home, and even an easy way to order samples directly from their website.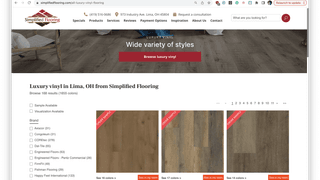 The results started to pour in. 
"Fairly quickly, once we went live with our Broadlume website, leads started popping in," Josh says. "The website exposed us to customers who likely wouldn't have known about us without it."
And because Josh and his team focused their time and resources on creating a website that promoted convenience only Digital Retailing can offer, their leads began turning into sales. 
"A recent lead from our website works out of town and found us online," Josh says. "She started emailing back and forth with us, and that turned into a $26,000 sale. She came into the store one time."
To make the situation even better, this particular customer seemed to value convenience over finding products at rock-bottom prices.
"When we told them the price for five rooms of wood would be $26,000, they didn't even blink an eye," Josh adds. "And I think that's partly because of the ease of shopping our website, the visualization in their own home, the sample ordering, and all the other information our website was able to show them."
Repeatable Success With Broadlume
According to Josh, selling a $26,000 wood deal to someone who only visited his showroom once wasn't a fluke. 
"We close roughly 80% of the leads that we get from our Broadlume website," Josh proudly states. "Having a professional website legitimizes your business, and it's created a better shopping experience for our customers. If you have a professional website like the one Broadlume built for us, it makes you legitimate in this industry and in the eyes of your customers."
In a world where sales are becoming more and more difficult, Simplified Flooring has cracked the code on what the floor buying experience needs to be for consumers today: convenient and engaging. 
With Broadlume's help, their customers now have access to all the information they need online, so when they walk into the Simplified Floors showroom they're ready to make a buying decision.
It doesn't get more convenient than that.
Proven to make a difference
We've helped thousands of retailers simplify their business and sell more floors. Schedule a demo, and see why Broadlume is the most trusted technology provider in the flooring industry.