FloorCon '23 (11/28-11/30)
The best show on floors is back, bigger, and better than ever! Join us at the gorgeous Omni Resort in Amelia Island, FL on Nov 28th - 30th for an incredible 3 days of inspiration, education, training, networking, and a ton of surprises.
FloorCon is the only show that focuses on helping you grow your business, learn from industry experts, and boost your bottom line.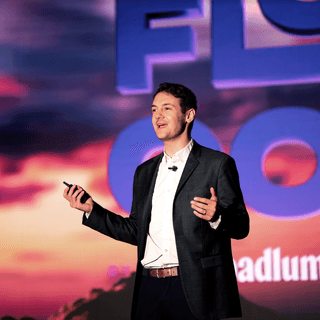 The Details
Who: Open To All Flooring Retailers
When: Nov 28th - 30th (with a Golf Tournament on Dec 1st)
Where: Omni Amelia Island Resort in Amelia Island, Florida
Cost: $549 (Early-Bird Pricing)
The Why
Don't miss out on the most impactful event in the flooring industry: FloorCon. This event is designed specifically for flooring retailers and offers unparalleled opportunities to unleash your partnerships, hone your software and business skills, and make life-changing connections through networking.
At FloorCon, you'll have one-on-one time with manufacturers, giving you the chance to build stronger relationships and gain valuable insights into the latest trends and innovations in the industry. You'll also have the opportunity to engage in hands-on training sessions, where you'll learn how to use cutting-edge software and sharpen your business skills.
But FloorCon is more than just a chance to improve your technical and business skills. It's also an opportunity to network with some of the brightest minds in and out of the flooring industry. Last year, we had Andrew Yang, Jason Goldberg, Michel Vermette, Brian Elias, Nick Bock, and many other thought leaders and innovators who shared their expertise and inspired us all to think bigger and bolder.
This year's FloorCon promises to be even more impactful and inspiring than ever before. With a lineup of top-notch speakers and trainers, interactive sessions, and networking opportunities, you simply can't afford to miss out.
So what are you waiting for? Register for FloorCon today and get ready to take your business to new heights!
---
Looking to participate in our tradeshow? E-mail: Neil.Daley@Broadlume.com
Looking to sponsor FloorCon or want to participate? E-mail: Jeffrey.Bieber@Broadlume.com