Marshall Flooring Sees
Double-Digit Growth

With Visualization and E-Commerce Sample Ordering

Digital Retailing provides Marshall Flooring with a seamless and professional shopping experience its competitors can't match.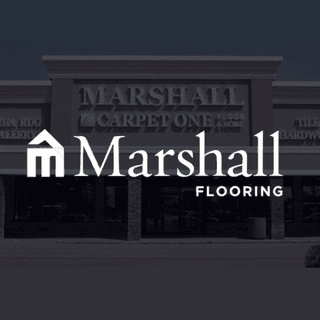 "It's magic..literal magic"
That's how Matt Wien, Partner at Marshall Flooring, sees Broadlume's Digital Retailing program.
As a 3rd generation flooring retailer working with his brothers and father, they've been entrusted to continue the legacy of his grandfather, Marshall, whom the company is named after.
In 1966, Marshall Flooring opened its doors in a snug 600 sq ft retail space in a department store. Today, they've grown into a 17,000 sq ft operation in Mayfield Heights, Ohio.
And while Marshall Flooring has steadily grown over its 56-year history, Matt has seen the impact of Broadlume's Digital Retailing on their sales and views it as the key to their next phase of growth.
Double-Digit Sales Growth
Every morning, Matt oversees the leads for Marshall Flooring and helps distribute them to their sales team. Shortly after his store launched the Digital Retailing program featuring The Dixie Group's Fabrica, Masland, and DH Floors products, he noticed an increase in sales opportunities, a shorter sales cycle, and double-digit growth across those brands.
As Matt dug into the data, it was clear where this growth was coming from: the products that offered online visualization and e-commerce sampling ordering.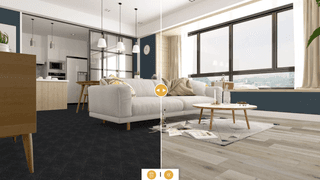 "When our sales team receives E-Commerce Sample Order leads vs. others, those are the easiest to close because the hardest part is already done," said Matt.
For Marshall Flooring, this new seamless shopping experience has reduced a process that would normally take two weeks down to two days.
"You've had the shopper on your website, using the room visualizer, self-selecting the styles they want in their home, ordering the samples…all my sales team needs to do is confirm that the shopper is looking at a good product," Matt added.
"It's had a huge impact on our numbers with Fabrica, Masland, and DH Floors, which are all up double-digits this year and continue to climb."
For Marshall Flooring, the impact of Digital Retailing isn't limited to the improvement in leads, sales cycle, and sales, but also the improved customer experience.
The Digital Retailing Win-Win
It's no secret that shoppers prefer to shop online vs. in-store, which is one of the reasons that Matt sees Digital Retailing as a Win-Win for everybody.
"The shopper is highly impressed from start to finish. I've had shoppers share how easy and professional this process was."
In the old floor shopping experience, a customer would go into a showroom, meet with a salesperson, and navigate thousands of products, which often leaves shoppers overwhelmed
"By streamlining this process and allowing customers to shop online and order samples right to their front door, we're providing a better customer experience. Next thing they know, we're calling to set up a measure and I can get them a quote within an hour of us leaving their home…and it blows their mind."
This new mind-blowing shopping experience is not just impressing Marshall Flooring's customers, it's creating a competitive advantage for their team.
"The other flooring stores just can't compete with me. It's going to take them at least a week or two to get a product selected and send a quote. It's just so efficient and a game-changer," Matt added.
While a faster and more efficient shopping experience has helped Marshall Flooring delight customers and increase sales, it's also having a positive impact on its sales team.
Technology That Helps His Team Sell
Matt knows that Marshall Flooring's success is predicated on his team's willingness to embrace new technology. While training is an essential aspect, his job is a lot easier if they love it.
"We've been slowly implementing new technologies into our business to run more efficiently, to make it more appealing, and to make ourselves the best version of a flooring retail center we can be.
One of the technologies we've just implemented is the in-store visualizer kiosk and it's just had a huge impact - customers love it and our sales team loves it," shared Matt.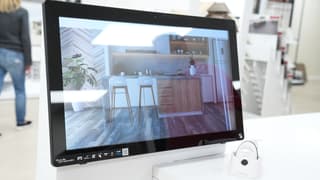 In only a few months, Matt has noticed a stark shift in how his sales team works with customers. From the moment a shopper walks through the showroom door, his team takes them directly to the kiosk.
"Shoppers go onto the kiosk with the salesperson, look at the products, visualize them in their rooms, and then go to the displays to see the products in person. They either take the sample home or order samples online, and those are the samples the shopper will ultimately purchase."
While Matt has seen a huge increase in sales for the brands on the visualizer, he'd love to see all manufacturers get on board.
"Our sales team is more confident showing and selling the products on the visualization kiosk. Customers are going right to the visualizer and if the manufacturer isn't on there, they aren't even being considered."
For Flooring Businesses, Digital Retailing Just Makes Sense
As Broadlume's Digital Retailing program continues to grow, Matt and the Marshall Flooring team hope to see all manufacturers participate.
"It's not even thinking radically, it's thinking forward. Just look at what other industries have been doing and what's already been done, it's proven. 
It's what shoppers want, it's what salespeople want, and it's what the retailers want. Just give us more of it."
Digital Retailing offers retailers a better shopping experience and technology to generate higher-quality leads, support sales teams, and increase sales.
And Matt's wish is coming true - Broadlume continues to partner with new manufacturers to bring this program to every flooring retailer across the country
Interested in Digital Retailing for your store?
Click here to learn more, see all participating manufacturers, and sign up for a free Digital Retailing demo.