9 Steps to Plan an Unforgettable Event for Your Flooring Store
Throwing a killer event for your flooring store is an awesome way to engage with your customers, network with local professionals, and even grow your flooring business.
By Logan Reed
Jul 14, 2023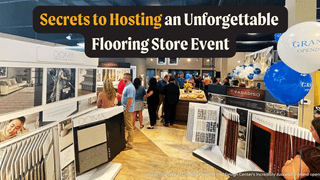 Let's Get the Party Started
Hosting an event may sound scary, but with careful planning and attention, your grand opening, anniversary celebration, or promotional event will be a breeze. Let's recap the crucial steps Rachel and Blake covered to plan an unforgettable event for your flooring store.
1. You Gotta Spend Money to Make Money
If you've been to a Broadlume event, you've seen we like to pull out all the stops, but we know first-hand that expenses can get out of hand without proper planning. Figuring out what you have to spend on marketing materials, food and drink, entertainment, giveaways, and other possible costs is essential. With that said, this is also an opportunity to generate more business! Consider allocating funds from your existing marketing budget to help achieve your goals.. but what are they?
2. Boost Business or Team Morale?
Setting goals is an integral part of planning your flooring store event. Are you looking to spread the word about your business, bring together the community, or maybe just increase team morale with an absolute rager? Knowing what you're looking to accomplish will give you a clear vision for the following steps and allow you to track your success.
3. Building Buzz & Chatter
What's the point of spending your hard-earned cash on the perfect event if no one knows to show up? Marketing is crucial for driving attendance and creating buzz around your event. To properly spread the word, check out Jeff and Alex's recent webinar on maximizing your online presence with social media! In addition to social, you can consider making flyers and banners, emailing past customers, and even sliding into the DMs of local influencers and community leaders.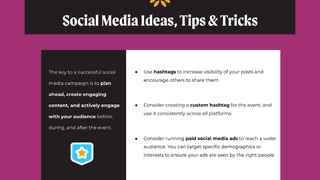 4. Time to Wine & Dine
Food and drinks are going to be a key part of almost any event. Keep in mind what the attendees may be expecting, and always plan for any dietary restrictions, but that doesn't mean it can't be fun! Consider cheesy flooring-themed foods like 'pigs in a carpet roll' or plank-shaped cookies with natural wood grain icing. Looking to pass off the responsibility? Working with a local top-rated caterer can impress your guests and show you're community focused.
5. Everyone Loves Free Stuff
While a giveaway may not seem like the main reason you've gathered the community in your store, it is a great way to ensure they show up and stay until the end. It may be in your budget to consider a discount on a flooring remodel, but if not, no worries! Reach out to your vendors and suppliers for free swag, or try something more affordable; everyone loves a good area rug!
6. Killer DJ or Karen's iTunes on Shuffle?
Who wants to go to a party without music and entertainment? Curating the proper vibe is essential, whether that means hiring local musicians or just pressing play on one of Karen's banger playlists. If your debuting a new eco-friendly flooring line, try something tranquil and acoustic. Maybe you're doubling down on hard-surface - how about some hardcore to get the community head-banging? You'll love to hear Rachel's ideas for music and beyond.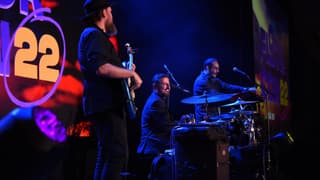 7. Dial in the Details
If you haven't noticed yet, there are quite a few things to keep track of when planning the best flooring store event; keeping all your ducks in a row is key. Things that often get lost in the noise are ensuring seating is within line of sight of entertainment, creating a good flow around your space, and placing displays in designated areas. You'll also want to ensure to have met the needs of the caterers or entertainers you hire, like having adequate space and access to power/water, that they know when and where to be, and where they can park. Sometimes they have quite the rig that could be an eyesore out front of your store!
8. Timing is Everything
A detailed timeline will keep you organized and ensure all necessary tasks are completed promptly. Break down the planning process into smaller milestones, including deadlines for finalizing marketing materials, ordering supplies, and confirming entertainment. This is a great time to designate tasks across your team. Getting them involved not only shows you are a family-oriented business but gives your team a chance to own individual tasks, ensuring they are done right.
9. Measure Twice, Cut Once
A final walk-through is essential to catch any overlooked details and address potential issues. Check any lighting, sound systems, and recording equipment to ensure they are in working order. Confirm that the flooring displays are properly set up and all promotional materials are strategically placed. Most importantly, if things go wrong (and they will) keep your eyes on the prize; your guests are unlikely to notice if things don't go exactly as planned.
Download Our Complete Event Guide
You have what it takes to throw an amazing event at your flooring store. By following the 9 steps provided, you can add value and create a lasting impression on your community. Watch the webinar and download our guide featuring a full schedule for social media posting and additional tips. Be sure to reach out to us like Comfort Flooring and Design Center did sharing their incredibly successful grand opening event!
Stay up to date
Broadlume
in your inbox