A Behind The Scenes Look at Broadlume's Rebrand
By Dan Pratt
Sep 13, 2022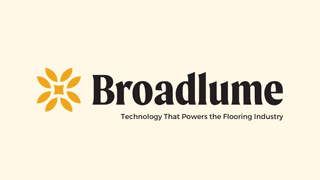 If you've visited our website this morning, you may have noticed that we've done a little…remodeling. What can we say, everyone else was doing home improvement projects and we wanted in on the action.
Welcome to the new Broadlume! If we haven't met, I'm Dan Pratt, the CRO and one of the co-founders here. Hopefully, you were able to join us live for our industry Town Hall, but in case you missed it, you can watch it here.
Today, we're thrilled to relaunch Broadlume, the only true all-in-one marketing and management platform in the flooring industry.
We're also thrilled to finally announce our $60M growth equity investment, led by PSG. To date, we've raised over $90M to provide local flooring retailers with the technology they need to realize their fullest potential.
It's taken a ton of work to get here, so I wanted to share a behind the scenes look at our rebrand: how we got here, why we did it, what's changing, and what this means for flooring retailers everywhere.
Two Ex-Googlers Walk Into a Flooring Store
It sounds like the set-up to a bad joke, but it's not too far off from how we made our way to the flooring industry. I wish we could say we were smart and discovered this big opportunity in flooring all on our own, but the truth is flooring found us.
A year after my co-founder Todd and I launched the business that would become Broadlume, we met John Weller (then CEO of FloorForce) at a Google Conference in New York City. Between workshops and keynote presentations, John shared with us his passion for flooring and how desperately the industry needed an infusion of technology built with the retailer's needs in mind.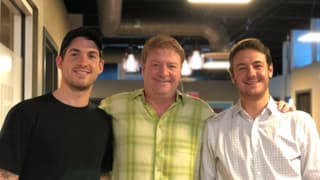 If you've met John, you know he is the ultimate storyteller. He entertained us with some outrageous yet true stories about the flooring industry. We were hooked before the conference ended, and a couple of weeks later we found ourselves at our first flooring trade show.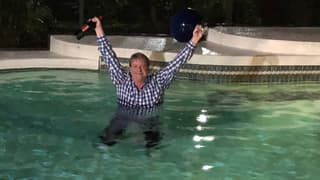 We're often asked what attracted us to the world of flooring, and I think the simple answer is the people. In the early days, before Broadlume was Broadlume, retailers would tell us about the lack of technology that was relevant to their needs. Having grown up in families run by small business owners, we knew that problem all too well. Each day presented a new hoop to jump through, a new fire to extinguish, and a painful lack of technology to help in any meaningful way.
We knew our team of data scientists and engineers could fix that.
A lot has happened since that chance encounter in New York. We acquired FloorForce and 5 other flooring software companies: Creating Your Space, Freetail, Retail Lead Management, RollMaster, and Banaboom. We also changed the name of our company to Broadlume, partnered with 300+ flooring manufacturers, launched FloorCon, onboarded over 3,000 flooring retail stores, and grew our team to 200 people obsessed with helping flooring retailers win.
Oh, and we launched the industry's only true all-in-one marketing and management platform.
Why We're Rebranding
If you're keeping score at home, we had 6 separate brands roll up to Broadlume prior to our rebranding efforts. After acquiring RollMaster last November, we started to realize how confusing our brand had become:
Websites by FloorForce and Creating Your Space
Visualization by Freetail
Lead Management by Retail Lead Management (RLM)
Flooring Software by RollMaster and Banaboom
We wanted to wave one flag that stood for innovation, change, and helping local retailers win. One flag that all of our employees, customers, and partners could rally around. One flag that paid respect to the rich industry we were working in. So we made the decision to consolidate all of our brands under Broadlume.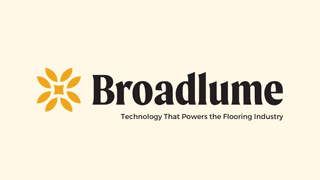 This wasn't an easy decision for us to make. Many of the brands that we acquired have been household names in the flooring industry for decades. True legacy brands. But we felt it was more important to simplify our offerings for retailers and create a platform that made growing revenue, streamlining operations, and maximizing profits easier than ever.
Needless to say, we're excited. Our all-in-one marketing and management platform will help flooring retailers innovate their businesses from within, and provide world-class customer experiences with technology that has never before been offered in this industry.
What's Changing
As you've probably noticed, a lot has changed as a result of our rebrand. We have an entirely new website, a fancy new logo, and a fun new color palette. We think this fresh coat of paint suits us well and better reflects the mission we're all on together.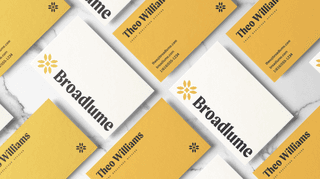 If you're already working with Broadlume, I wanted to point out 2 important changes that will help with this transition:
All Legacy Brands Will Be Sunset - That's right, all legacy brands (FloorForce, CYS, Freetail, RLM, RollMaster, and Banaboom) will be riding off into the sunset. But don't worry, the technology you've come to love will live on as part of Broadlume. 
One Login Screen - We now have one login screen for you to access all your Broadlume tools: Retailer Dashboard (formerly DealerHQ/FloorForce/CYS), Lead Management (formerly RLM), and Flooring and Accounting Software (formerly RollMaster). 
While we've drastically changed the way we look, you can expect the same incredible service and commitment to innovation you've come to love over the years.
What This Means for Retailers
Alright, I've thrown a lot of information your way throughout this post. And you might be asking yourself, "Dan, what does this mean for me? Get to the point".
Fair enough.
Well, if you're already a Broadlume customer, I encourage you to spend some time on our new website and learn more about all the products and tools you could be leveraging to help take your business to the next level.
If you're not already a Broadlume customer, what are you waiting for?
Retailers that adopt our entire all-in-one platform (website, flooring management software, and retail selling system) are seeing 40-50% profit margins. For many of the retailers we work with, this is something they've never experienced before.
My favorite example of this is Theril Williams, owner of Floors 2 Go Texas in Fort Worth. He's been in the flooring business for almost 50 years and has seen pretty much everything. We got him up and running on our all-in-one platform a little over a year ago, and it's been a true game-changer for him and his team. He told us recently that his warehouse guys have been asking to join the sales team because of how easy Broadlume has made their sales process. We love hearing stories like this. It's proof that radical change is possible regardless of age or how long you've been in this industry.
There's no technology company in the industry that is better positioned to support the growth goals of flooring retailers everywhere, and we couldn't be more excited to deliver on that potential. Our rebrand and $60M growth equity investment from PSG represent a massive step forward in our journey, but we're just getting started.
As always, we would love to hear from you. Feel free to shoot me an email and let me know what you think → dan.pratt@broadlume.com
Stay up to date
Broadlume
in your inbox
Proven to make a difference
We've helped thousands of retailers simplify their business and sell more floors. Schedule a demo, and see why Broadlume is the most trusted technology provider in the flooring industry.