How to Make Your Installation Process More Efficient to Save Your Business Money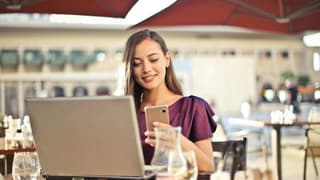 Owners and managers of flooring businesses know just how valuable it is to make their business run as smoothly and efficiently as possible. From boosting sales to cleaning up their inventory process, running a tight ship helps your business make more money!
The installation team is one of the most crucial in flooring businesses. They're in and out of your clients' homes, and they're the ones making sure the product your sales team recommended looks as great as it possibly can. When your installation team has the tools to make sure their days run smoothly, it will not only make their jobs easier but save your business valuable time and money!
Keep Your Entire Team On The Same Page
Your installation crew will be empowered to work more efficiently when they're given detailed information on their day, in advance. With the Web Install Calendar, your team in the office can set up installations on an easy to read calendar that can sync with your installation team's smartphones. This includes helpful information like directions, allows for capturing customer signatures, and virtual storage for the installation team to save photos from the job.
Real-Time Updates
Keeping your whole team up to date used to require a lot of back and forth communication which can leave people out of the loop, opening the door for miscommunication. The Web Install Calendar allows anyone on your team to view a job and labor data, anywhere, at any time, so long as they have an internet connection.
Your installation crews can check in as they're wrapping up one job and get details for the rest of their day. When the installation has been completed, your team in the office can help to ensure customer satisfaction, and set reminders for any next steps.
Avoid Last-Minute Cancellations
Last-minute cancellations can be an expensive waste of time for your installation crews. The best way to avoid these cancellations is to keep in regular contact with your clients before installation. But, sending emails and calling with reminders can be just as time-consuming for your office staff. This is where texting comes in handy!
Texting your clients may feel odd at first but it has been extremely helpful for many Broadlume Flooring Software customers using text alert integration. You'll be able to set up texts to send in advance so your customers can confirm dates and keep the installation at the top of their minds. This also opens the door for clients to text back when they need to reschedule or change their order.
Take Opportunities For Additional Sales
Not only does texting help to avoid cancellations, but it helps clients add to their sales with less time and effort! Broadlume Flooring Software users have found that satisfied customers text back their praise of the work that has been completed, opening the door for salespeople to recommend related products.
Responding to texts in real-time makes for a smoother sales process than sending an email to a client weeks after their installation. This allows you to strike while the iron is hot and boost sales for your business!
Avoid Customer Frustration
Texting allows customers to break down communication barriers in a new way, which is also beneficial to less satisfied customers. When an unhappy customer calls your store, they've usually had their irritation building for some time, catching your office team unaware, and raising everyone's stress level.
Giving the client the ability to text with your team allows them to notify you of issues, so you respond quickly and correct the problem before it gets worse. This is a win-win situation and helps to turn around a potentially bad client experience!
Stay up to date
Broadlume
in your inbox