Just One Flooring Business Management System? Broadlume Makes it Possible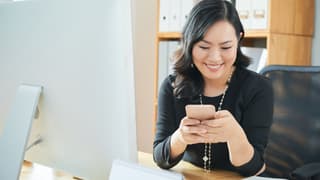 Flooring retailers rely on many tools that make their company run effectively and smoothly. But, when it comes to software, many retailers only pick up a new single-use system here and there when they need it. But, did you know that a single flooring software system can create money-saving efficiencies that these single-use systems can not? Being able to see the whole picture of your business in one software is key to optimizing your business.
Why Do Flooring Retailers Need A Management System?
Both new and established flooring retailers can benefit from business management systems when they are focusing on optimization and growth. The flooring industry is complex and has niche needs when it comes to organization. That's where a flooring-business specific software really helps!
A good flooring business software should help your business grow, and run more efficiently, ultimately saving you money. We built Broadlume Flooring Software to be a scalable system with multi-location and multi-company capabilities right from the very start. We know that growth is the goal of all flooring companies, and our software helps you to get to new heights.
How Does A Business Management System Help My Business Grow?
Broadlume helps businesses to see their operation clearly, and building efficiencies is our specialty. A flooring business-specific software can help you to track your jobs, ensure an optimal inventory, stop profit leakage, and automates your processes to allow your staff to work on building sales.
What Benefits Do You Get From Consolidating Your Software?
Many flooring companies start off by getting software piecemeal, an accounting program here, a calendar system there, and do a lot of the day-to-day tasks on paper in the back office. While this can work for a period of time, it is ultimately inefficient and can lead to potentially costly inconsistencies.
When you have one single business management system, you're able to allow your data to be entered once and have that data available wherever it is needed. This means no more double entry, no more accounting discrepancies, and everyone on your team can have the information they need to do their job well.
How Does A Business Get Started With Investing In Software?
Investing in software is an investment in the future of your business. It's important for any flooring business to do their due diligence when choosing a software for their company. When working with new flooring companies, we like to learn about how you currently run your operation. This allows us to tailor a demonstration that checks all your boxes. We can then present any efficiency tools that we feel will further streamline your business. We're interested in being a software partner, not just another vendor.
Stay up to date
Broadlume
in your inbox
Proven to make a difference
We've helped thousands of retailers simplify their business and sell more floors. Schedule a demo, and see why Broadlume is the most trusted technology provider in the flooring industry.