Monthly Roundup: January '23
Check out our recap of January's educational and business content to help you grow your store.
By Alexandra Wittner
Feb 10, 2023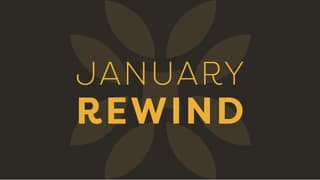 Howdy folks!
2023 is off to a fast start and we are committed to helping you start your year on the right path.
In January, we hosted and published a handful of educational content to help you improve profitability, save money, and hit your goals.
Blog Content
For us, January typically represents trade shows and show season. To help you make the most of your time and investment to attend these shows, we put together resource guides to help you maximize your time while away from your store.
Check them out here:
And if you were lucky enough to join us in Vegas at this year's Surfaces, we challenged retailers to "Do The Work" and over 250+ retailers answered the call (and rang the bell).
Webinars
But as we all settle in from the crazy first month of the year, we hope you were able to attend Todd's Broadlume's Year in Review, where he discussed trends and insights that will give your store a competitive advantage in 2023.
From that presentation, we saw the incredible interest and demand from shoppers for consumer financing. The feedback we received from retailers was so massive, that we hosted a Consumer Financing Webinar with Brian Elias to help you navigate and incorporate this offer into your sales process.
Partnerships
Last, but certainly not least, we launched two exciting partnerships on our platform. The Dixie Group and Hallmark Floors are investing in powerful digital programs to help retailers like you thrive.
If you work with either of these great partners, please reach out to your Account Manager to see if you qualify for the programs.
January was a packed month & we cannot wait for you to see what we have in store for February.
Chat soon!
Stay up to date
Broadlume
in your inbox