New Features | Retail Lead Management (RLM) (5/12/23)
You spoke and we listened. Read below for our newest features including notes filters, a new calendar, exporting reports, and more!
By Taylor Rash
May 12, 2023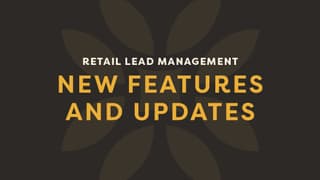 Key Features And Releases - RLM:
Notes Filters
No more endless scrolling and hunting for relevant notes on your leads. Notes Filters introduces an intuitive way to quickly filter by Notes Type, Stage, Assigned User, and more!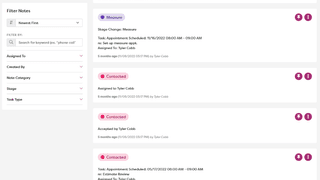 Calendar Filters & User Interface Upgrade
The Calendar User Interface got a massive upgrade to be more informational and scannable. Alongside these UI updates, were also improving the experience by applying similar filters as we did on Notes. Filter by Store, Task Type, Pipeline, Assigned To, and more, to create the perfect view of your teams calendar.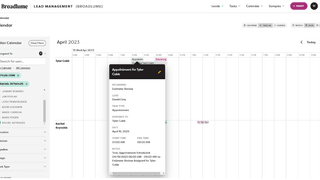 Export Leads Based On Current List View
Previously, lead exports were an overwhelming spreadsheet with EVERY column in the organizations account. Now, you'll get a discreet export of whatever is represented on the List view. Combine this with Saved List View Templates to cut down the time to update reporting by 80%!
Export Date Format Upgrade
Currently, when exporting date data types, the .csv only picks up the mm/dd/yyyy. This is not specific enough to do more sensitive analyses on things like average response time. Now, when you export a date, time will be included as well.
Filtering / Sorting Logic Upgrade
This upgrade is for handling null/empty records.
Add "X" To Clear All Applied Filters For A Given Column
Currently, users who apply multiple filters for a specific column (i.e. Stage or Assigned User) have to deselect them one at a time. The system then loads between each deselection, causing a delay. Now, you can clear all filters for a specific column in one click!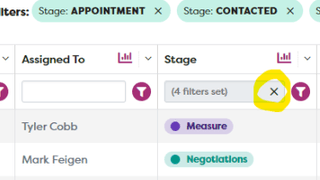 Final Thoughts
We are always looking to improve Retail Lead Management and we take your feedback seriously. Enjoy these new features and let us know what else you'd like to see! If you'd like even more information or support, please visit our Knowledge Base.
Stay up to date
Broadlume
in your inbox