Case Study:
Brian's Flooring & Design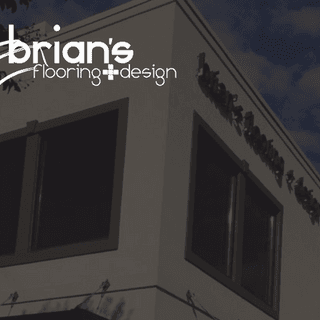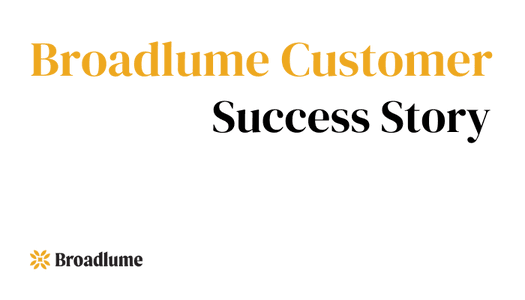 "We've worked hard at identifying who we are, and what we want customers to know we stand for – and that is service," said Mindy Arnette from Brian's Flooring + Design. "By focusing on what we do, what we do best, and what we want to be known for, our performance just keeps getting tighter."
Mindy told us that there are two main components to consistently delivering on the commitment to service in every customer interaction across all three of their Alabama locations.
Hiring people who carry and hold the same core values as the company.
Having systems in place to track and remind everyone of their role in providing that high level service to every customer.
"New employees know what they're getting into with us. They see it and hear it every day, every week," Mindy explained. "And it's not hard for them to deliver on our core values because they are people who already have hard work embedded in them. They already value efficiency and know the importance of providing good service."
The core values – described as "The Brian's Standard" – include hard work, honesty, knowledge, accuracy, integrity, excellence, and service.
Mindy went on to explain that even with a team of people who believe in these core values, their company still needs training and systems to help everyone to live up to those core values. She credits Broadlume for helping everyone deliver on their service standards.
"Broadlume didn't write our core values. It doesn't make us who we are. It didn't create our structure or our processes. It just helps us deliver on them, be consistent on them, and not fall short of them," Mindy explained. "Broadlume helps us keep doing things the way we know we are supposed to do them."
Mindy describes Broadlume as both a file cabinet and personal assistant, always there to provide easy access to whatever you need to know about any customer or prospect, and also continually reminding you of what steps are next to most effectively work a lead and satisfy a customer.
At Brian's, onboarding and training for all retail associates involves using Broadlume to show the steps of that person's specific tasks. Mindy explained: "Because of its tracking, Broadlume allows me to change up my training depending on what the person's job is. If they're a sales rep, I can focus on certain things specific to sales – not just training them, but training them with Broadlume. It makes all the difference. If it's a designer, her movements in Broadlume throughout the day are different than those of a sales rep."
Mindy continued explaining why consistently delivering the best customer service is important. "We sell flooring. So do 30 other stores in town. But none of them are going to beat us with our service. We go above and beyond, from the first stage, past the last. That's what carries us through."
While every employee may know the importance of servicing every client and working every lead, Mindy explained that everyone still needs help delivering on this commitment. "We teach every one of our employees how to work a lead all the way through, from start to finish, and Broadlume helps us monitor every single stage along the way. That's priceless. If you use Broadlume correctly, you won't fail with working the leads."
Mindy went on to say that even when you follow the process and provide great service, you still sometimes lose the lead, and when this happens, Broadlume can help you see why you lost it. Then, you can learn from that loss.
"If you use Broadlume the way it was created to be used, your numbers won't go anywhere but up. Your efficiency won't go anywhere but up. Your customer service… they all go up." Mindy said, "It kinda forces you to do a good job."
In addition to providing attentive service, Mindy explained that educating the customer is also a key differentiator for Brian's Flooring + Design.
Mindy explained the role of educating the customer: "We often forget that most customers don't know the difference between LVP, engineered hardwood, and laminate, even when they say they've done their research. It's our job to educate them. And the great thing is, we don't see it as a burden, we see it as an opportunity. The more we can educate them, the more transparent we can be with them, the more likely they are to keep coming back."
Mindy said that this consistent customer service combined with customer education has helped Brian's Flooring + Design continually earn repeat business and referrals. She summed up the key to their success this way: "We get a huge amount of our business through word of mouth. We rely on our great service to lead to more customers and our next sales. And Broadlume helps make that possible."
Proven to make a difference
We've helped thousands of retailers simplify their business and sell more floors. Schedule a demo, and see why Broadlume is the most trusted technology provider in the flooring industry.