Carpet and Tile Warehouse
Increased Phone Call Leads

by 162%

Carpet and Tile Warehouse worked with Broadlume and increased their phone call leads by 162%.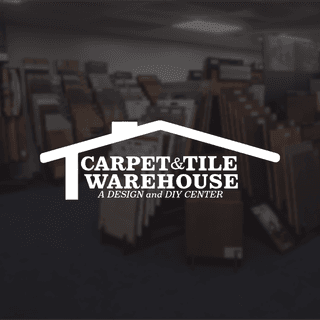 When Deby Winter opened Carpet and Tile Warehouse in 1997, digital marketing barely existed. In fact, as she points out, "it was practically when emails first became a thing."
So when Deby partnered with Broadlume in 2014, it represented a significant turning point—not just for her business, but for the flooring industry as a whole.
By then, Deby had been overseeing marketing efforts for her Vero Beach, Florida store for almost two decades. But with the internet becoming more and more important to consumers, she knew she had to make a change.
Her website simply wasn't working, and she wasn't getting the leads she needed. Deby tells us "it [the website] wasn't driving any traffic, it wasn't creating any interest, it wasn't showing up in Google searches."
And with so many constant advances in digital advertising, Deby was no longer able to effectively guide her business's marketing strategy. Frustrated, she turned to Broadlume for help.
Broadlume rescues Carpet and Tile Warehouse's online presence
Broadlume immediately moved to update Deby's online presence. With more consumers beginning their buying journeys online and via mobile devices, it had never been more important to optimize websites for mobile use and embrace SEO—a trend that continues to this day.
As Deby tells it "the minute we launched our Broadlume website, we saw a tremendous change in the amount of traffic that we received and the number of people that were telling us they were finding us on Google. That has become the number one source for finding us."
But moving Carpet and Tile Warehouse onto a responsive, state-of-the-art web platform and improving its search engine visibility was just step number one. Creating a holistic and top-notch digital marketing strategy was next.
Carpet and Tile Warehouse sees huge growth
It wasn't until some years later that Deby was ready to go all-in on digital advertising. But when she did, things really took off.
After Broadlume launched Carpet and Tile Warehouse's Google PPC campaign, Deby's business saw a:
133% year-over-year increase in overall leads.
162% year-over-year increase in phone call leads.
23% year-over-year increase in web form leads.
Just as impressively, Broadlume was able to maintain a CPL (cost per lead) of $50 or less just 1 month after launch, and for a full 8 months straight.
Deby wasn't just happy with her excellent PPC results. She was also thrilled with Broadlume's balance of expertise and autonomy, which helps her understand and guide her marketing efforts every day.
"One of the things I really love about Broadlume is that you have people who have experience working with Google, understanding [Google Ads], understanding SEO," she explains. "And I started to see the results and the changes in our business."
Deby was one of Broadlume's earliest customers, and she's still one of its biggest champions. "We're so grateful for everything that Broadlume has done for us, for our business, and how easy they make it to work with them," she says. "I can't wait to see what they make available to us dealers next."
Proven to make a difference
We've helped thousands of retailers simplify their business and sell more floors. Schedule a demo, and see why Broadlume is the most trusted technology provider in the flooring industry.