Case Study:
Carpet Mart of Michigan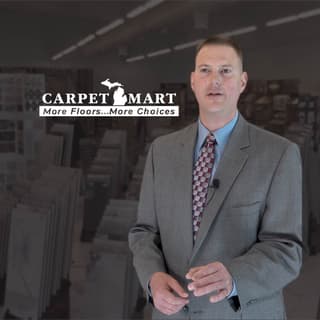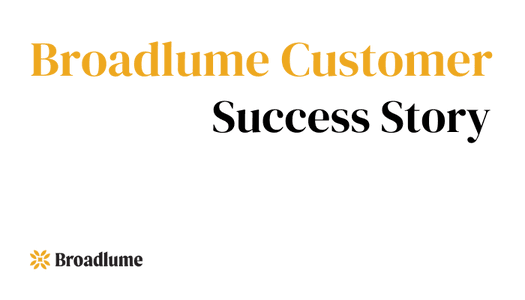 When Tom Kolaskey took over his family's flooring business, Carpet Mart of Michigan, he had one goal in mind: providing his father with a safe and comfortable retirement. And he knew the key was digital marketing.
Tom had never planned on working in the flooring industry. In fact, he had made his career in corporate operations. But by late 2017, recognizing that the corporate environment was no longer a good fit, he returned to his roots.
As he describes it, "just by dumb luck, I decided to join the family business—taking all of the skills and experiences that I acquired in corporate America and applying it here to our store".
Armed with the tools he'd honed in his corporate career, Tom set to work at Carpet Mart. But he quickly realized his business—and the flooring industry as a whole—was lagging far behind the competition. "What I recognized [was] we were not leveraging digital marketing. So that was immediately what I started focusing on. First and foremost, with our website."
That's what led Tom to Broadlume.
Broadlume + Carpet Mart: Industry Experts
Tom wasn't looking for just any digital marketing agency. As a corporate professional, he knew the importance of doing his due diligence. He needed to find a marketing solution with expertise in the competitive, ever-evolving world of flooring. And he needed a marketing solution that would help set Carpet Mart apart. "I started asking probing questions. Who are you, what are you about, and why should I work with you versus the many others that are out there?"
Broadlume offered Tom the combination of industry-specific knowledge and unique personalization he needed. According to Tom, "what's so unique about Broadlume is they specialize in websites specifically for flooring dealers like us. That resonated very deeply with me. What that said to me is 'we have a team of dedicated professionals focusing on websites specifically to help flooring dealers succeed'".
Growing Carpet Mart through Organic Web Presence
Within 8 months of launching their custom Broadlume-built website, Carpet Mart saw their:
Organic web traffic increase by 49.5%.

Overall website leads increase by 67%.

Call leads increase by 91.5%.

Web form leads increase by 23%.
Digital Marketing: The Future for Carpet Mart and the Flooring Industry
Tom trusted Broadlume with his website, his digital presence, and his peace of mind. He credits Broadlume's flexibility, customization, and branding expertise for his success: "Most of our online catalogs are set up in a very custom manner. And that's deliberate, partly because of our internal strategy, but also [for] brand identity and brand quality. Having that brand equity and separating ourselves from the competition."
As for the future of digital marketing in the flooring industry, Tom thinks it won't be long until the rest of the market catches up. "I think that the industry now is starting to catch wind. Rewind 24 months ago. There was not nearly as much of a focus on digital marketing as what there is now."
Proven to make a difference
We've helped thousands of retailers simplify their business and sell more floors. Schedule a demo, and see why Broadlume is the most trusted technology provider in the flooring industry.