Floor Specialists
Increased Web Leads by 63%

With Google Ads

Floor Specialists worked with Broadlume to launch Google Ads and their website leads increased by 65%.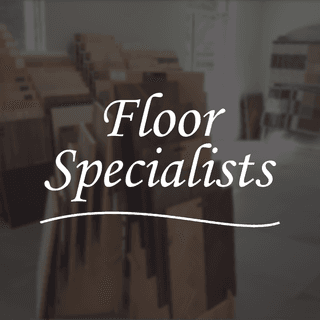 When Cathy Ferris began her search for a digital marketing agency, she had two requirements in mind. She needed an agency that could grow her flooring business, and she needed an agency that knew the flooring industry inside and out.
Broadlume was the perfect fit. "Having partners that know the industry definitely helps us focus on what we do best. And that's flooring, "she explains.
Before turning to Broadlume, Cathy had worked with several other digital marketing agencies.But none of them had the industry expertise she needed. As a result, digital marketing" required more involvement than we were willing or able to give it."
Floor Specialists: A Labor of Love
From the beginning, Floor Specialists was a labor of love. Cathy founded the business nearly 20 years ago alongside husband Tom, whose family has long ties to the floor covering industry. The two still work side-by-side today, bringing specialty flooring to their community of Wellington, Florida.
The pair's motto, "It begins with the perfect floor", reflects their philosophy: whatever your interior design, it needs to start with an ideal foundation. The floor sets the stage.
Armed with this insightful business philosophy, an excellent eye for design, and years of industry knowledge, Cathy and Tom successfully guided Floor Specialists' marketing efforts for nearly two decades.
But it became clear that the nature of marketing was changing. "We realized if we weren't spending the majority of our advertising dollars on digital advertising, we would be lost with the dinosaurs", Cathy explained.
A Shifting Landscape: Flooring Dealers' Changing Needs
Cathy and Tom were not alone in their realization. The digital revolution put many flooring dealers in an uncertain position. Having an online presence was becoming more important by the day, and flooring retailers were no longer able to thrive on referral and word-of-mouth business alone.
In order to compete with box stores and online retailers, they needed an online presence. And just as importantly, they had to set themselves apart. That meant having an excellent website, product catalogs, and modern marketing tools like web forms and Google Ads.
Marketing Floors in the Digital Age
Broadlume helped Floor Specialists create an amazing online presence using the Broadlume platform — and it didn't take long for Cathy to start seeing results.
Cathy recalls "one thing I noticed since doing business with Broadlume was the immediate influx of people telling us constantly, 'I saw you on the internet' and 'that's what brought me to you'. Or, 'I Googled this and your name came up'. We hadn't necessarily heard that before."
And it wasn't just Floor Specialists' new website that was driving buyers to their showroom.
Growing Floor Specialists Through Google PPC and Live Chat
Within a year of launching their first Google Ads PPC campaign, Floor Specialists saw a:
43% increase in overall lead volume.
36% increase in phone call leads.
63% increase in web form leads.
As far as Cathy is concerned, there's no reason to ever go back. "Floor Specialists of Wellington will always be using digital as our number one source of advertising."
What's Next for Floor Specialists of Wellington
Soon, Floor Specialists will be expanding its existing store in Wellington, Florida to better serve the local community. And while no one can predict the future, there is one thing Cathy is certain of.
"There are lots of people out there that can build websites", she says. "But, because Broadlume is with the flooring industry, they talk flooring, they understand us. That's why they're our partner and that's why they'll continue to be."
Proven to make a difference
We've helped thousands of retailers simplify their business and sell more floors. Schedule a demo, and see why Broadlume is the most trusted technology provider in the flooring industry.