Case Study:
Precision Floors & Decor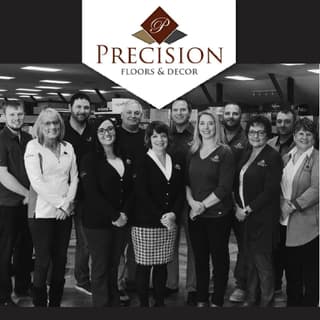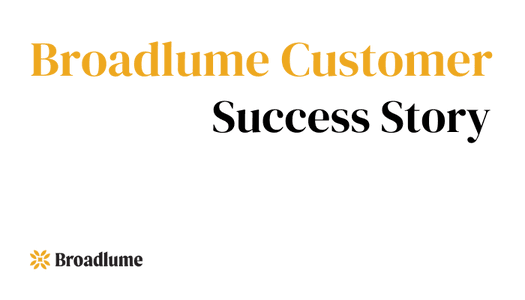 Based out of Plymouth, Wisconsin, Precision Floors & Decor has been a Broadlume customer since October 2019.
Before signing up for Broadlume, their website just wasn't driving much in the way of traffic or quality leads. "We had somebody local doing [our website] for us," according to Sales Manager & Design Consultant Rachel Berlin. "They don't know flooring… It just didn't hit the mark as far as what we were looking for."
According to studies, 87% of consumers will start their shopping journey online—and as many as 68% will decide to shop elsewhere if a store's website is unappealing. The team at Precision Floors & Decor were discovering this first-hand and decided to team up with Broadlume to do something about it. "I needed an easy, turnkey solution that gave me a great-looking website, that I didn't necessarily have to think about a lot," says Rachel.
But it wasn't just the website. Broadlume's all-in-one platform—which includes lead management software, digital advertising, a best-in-class visualizer, and more—was a major selling point. "It's all nicely integrated together," she points out. "I can't imagine having all these different entities separate and trying to figure it out."
Rachel wasn't just in the market for software, either. With so much of their time focused on dealing with customers, her team needed someone knowledgeable on the inside—someone who could monitor the nitty-gritty details and report back with the important touchpoints. That's where Dane Platko, their ace account manager, comes in.
"Dane is really the best. I seriously couldn't ask for a better rep," says Rachel. "The monthly meetings have allowed us to just kind of keep a pulse on how things are going. And if there's something that needs to be discussed or addressed, we can do that."
For anyone even remotely curious about signing up for Broadlume, Rachel recommends taking the first step. "Reach out to me or another user to get a first-hand experience and opinion," she says. "And then talk to someone at Broadlume. It's best to communicate your expectations clearly to your account rep."
Want to learn more about how the Broadlume team can help your flooring store succeed? Request a free demo or email sales@broadlume.com.
Proven to make a difference
We've helped thousands of retailers simplify their business and sell more floors. Schedule a demo, and see why Broadlume is the most trusted technology provider in the flooring industry.