Business Management Software Workshop (5/23-5/25)
Join us in Seattle, Washington on May 23rd - 25th at the Crown Plaza Seattle Downtown for an incredible 3-day workshop. By attending this event, you'll take meaningful next steps to master your Business Management Software, streamline your operations, and grow your profits.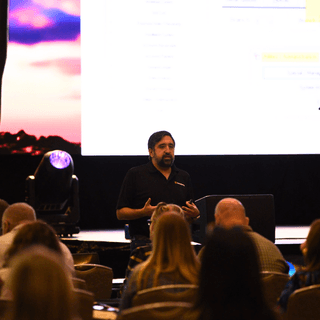 The Details
Who: Business Management Software Retailers
When: May 23rd - 25th
Where: Crown Plaza Seattle Downtown in Seattle, Washington
Cost: $750 (Early-Bird Pricing)
The Why
During this workshop, you'll have the opportunity to learn from the business management software team (formerly RollMaster) who have years as owners, RSAs, and extensive experience in implementing and optimizing ERP systems for flooring businesses of all sizes.
Whether you're a small store looking to grow your business or a larger operation looking to streamline and optimize your business management system, this workshop is perfect for you. You'll leave with a comprehensive understanding of all our new features, functionalities, and a sneak peek at exciting new products, including:
Latest Features and Correct Process Flow
How to Effectively Utilize MeasureSquare in Homes (or on the job)
MeasureSquare Commercial
Excel Best Practices
RLM Tips and Tricks
End-of-Month Reporting
Property Management/Multi-Family Deep Dive
Commercial Project Management
Payables, Commissions, Receivables, and Claims
Installation Management Best Practices
Reporting Optimization Roundtable - Learn Best Practices in Your System
And Much MORE!
Don't miss out on this valuable opportunity to learn from the best and take your business to the next level. Sign up today and we'll see you in Seattle!