Product swatches at your
customer's

fingertips

We take the hassle out of swatch fulfillment by doing it all for you.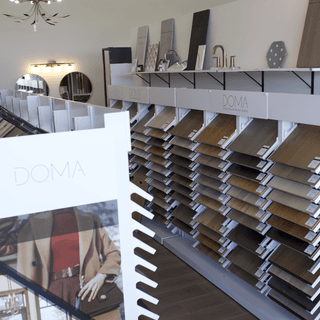 E-commerce swatches for shoppers
With our e-commerce product swatch program, shoppers can order swatches directly from your site, and we'll deliver them in a professionally packaged and branded sample box.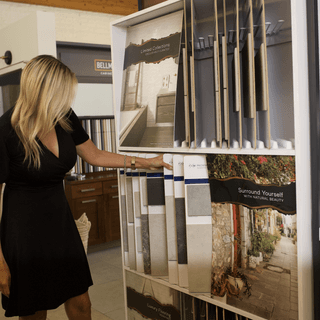 A smoother shopping experience
With only a few clicks, customers can order product swatches directly from your website. Once the order's placed, we'll send them all the tracking information to save your sales team from any unnecessary calls.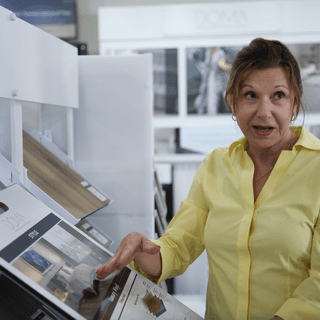 Built to
close

more sales

When a customer orders a swatch, they're automatically entered into your system as a new lead. That means your team can easily reach out, follow up, and seal the deal.
70%

Of customers

are more likely to purchase a product if they get to try it first.
92%

Of shoppers

will order product swatches when offered.
1,000+

Sample orders

are fulfilled every month by our team.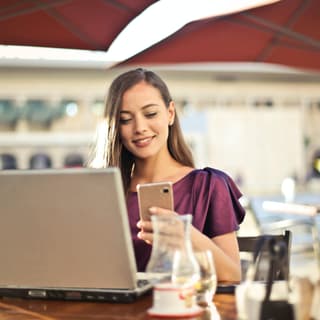 Next: Flooring Software
Streamline

your operations

Once you've locked down your local markets with our Retail Selling System, unlock the full power of your store with our flooring software. Developed to help flooring retailers improve efficiency, save money, and become more profitable, this software is essential for retailers looking to grow.
Proven to make a difference
We've helped thousands of retailers simplify their business and sell more floors. Schedule a demo, and see why Broadlume is the most trusted technology provider in the flooring industry.