Say
goodbye

to price wars

Take true control of your market with limited distribution products.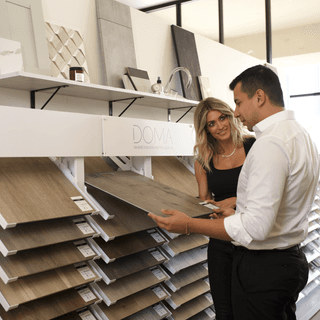 Exclusive territories
We offer exclusive territories for retailers to distribute products in each market. That means no more price wars, no more competition, and higher margins for your flooring store.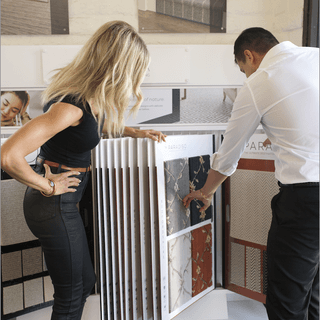 Own

your market

Pick and choose your territories for limited product distribution. Once selected, your store will appear as the only authorized retailer in town across four private-label flooring websites.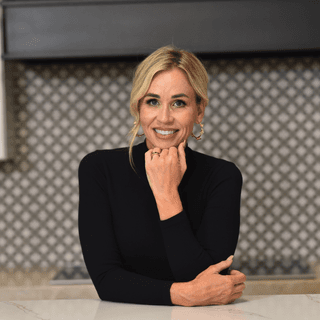 Better
margins

for you

Our program features a robust training platform, generates highly qualified leads, and protects the brands in your store. The result: a more knowledgeable sales team, happier customers, and margins as high as 60%.
Taking control of your market has never been easier
Make sure customers don't shop anywhere else. With our limited distribution model, you can be your market's sole provider of some of the highest rated flooring products around.
Create a true online-to-offline retail experience.

Secure product distribution rights.

Make smarter decisions with real-time analytics, reporting, and insights.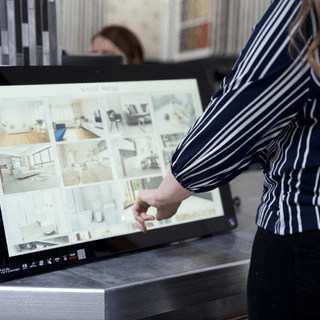 Next: In-Store Visualization
Create an
online-to-offline

experience

Bring the most powerful visualizer in the flooring industry into your retail showroom. Our in-store visualization kiosk lets your customers create the room of their dreams. Beyond the robust selection of customizations and features, your customers can access their online visualization projects from the kiosk with ease.
Proven to make a difference
"We've helped thousands of retailers simplify their business and sell more floors. Schedule a demo, and see why Broadlume is the most trusted technology provider in the flooring industry."