Mannington Taps Broadlume To Bring Digital Retailing To Key Retailers
Broadlume and Mannington announce a new partnership to offer a new seamless shopping experience to retailers.
By Jeffrey Bieber
Nov 16, 2023
New York, November 16th, 2023 - Broadlume, a leader in flooring technology, is thrilled to announce an exclusive partnership with Mannington, including the Mannington and Phenix brands, as they leverage Broadlume's platform to power their Digital Retailing program.
Last month, Broadlume introduced Digital Retailing, a technology that enables shoppers to complete most of the transaction online and finalize it in a showroom. The new program will help Mannington's retailers by offering a seamless shopping experience that increases sales opportunities, improves how flooring businesses operate, and delights customers.
 Through this partnership, Broadlume will be the exclusive technology partner for Mannington's One Mannington, One Phenix, and Compass Loyalty Programs to offer Digital Retailing to their retailers, with the program aiming to launch in Q1 of 2024.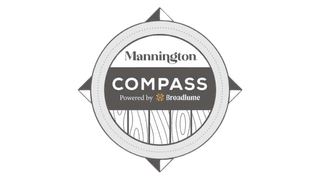 As Mannington rolls out the next generation of its programs, there's an opportunity for retailers to rapidly increase their brand awareness and sales opportunities due to the popularity of the Mannington brands on Broadlume's platform.
"When we looked at our data, Mannington is one of the most searched brands across our entire ecosystem. By offering a better user experience through visualization and e-commerce sample ordering, this partnership will immediately unlock new sales opportunities for retailers solely based on the existing demand we see for Mannington products," said John Weller, CIO at Broadlume. 
"The ability to offer a seamless shopping experience for Mannington's retailers will provide a much-needed boost as the economic outlook continues to be unpredictable."
For Mannington, the opportunity to offer its retailers with online visualization, an in-store visualization kiosk, and online sample ordering helped kickstart the conversation, but it was Broadlume's impact on Mannington and Phenix retailers' businesses that made moving forward with the partnership an easy decision.
 "Mannington is excited to partner with Broadlume to help provide our retailers with a best-in-class experience on their own websites and for Mannington to drive more leads to our best retailers," said Lori Keith, VP of Residential Marketing at Mannington.
 "We looked at the sales data for our top retailers who currently work with Broadlume and the results were incredible.
Retailers already on Broadlume's website platform have an average of 30% higher Mannington sales, compared to retailers with other website providers," added Lori.
 Beyond the impact on flooring sales, the two companies share a similar vision.
 "Mannington has always been focused on the independent retailer, not the big box stores, which aligns with Broadlume's focus. We look forward to helping drive more engaged and committed shoppers to our aligned retailers," shared Lori.
 By partnering with Broadlume, Mannington and Phenix retailers will be able to deliver a world-class customer experience that is proven to increase sales opportunities while radically simplifying and shortening the sales process.
 To learn more about this partnership, Mannington and Broadlume are inviting all aligned retailers to FloorCon '23, where Mannington and Phenix will have a significant presence.
While this partnership aims to launch in early Q1 of 2024, Mannington retailers can be first in line for this new program by joining the Mannington Digital Retailing Priority Waitlist.
About Mannington:  One of the world's leading manufacturers of fine flooring, Mannington Mills, Inc., is based in Salem, New Jersey (USA). The company manufactures and markets residential and commercial carpet, sheet vinyl, luxury vinyl, laminate, resilient and hardwood floors; as well as carpet yarns and commercial rubber under the Mannington Residential, Mannington Commercial, Amtico, Phenix, and Burke brands. Founded in 1915 by John Boston Campbell, the company is still privately held and owned by the Campbell family. Now stewarding the company into its second century in business, Mannington Mills is committed to quality, customer satisfaction, environmental and social responsibility values, and innovative manufacturing with award-winning product design, state-of-the-art processes and industry-leading programs. ManningtonMills.com
About Broadlume Inc.: Broadlume Inc. is a technology company based in Sarasota, Florida. Founded in 2015 by two ex-Googlers, Todd Saunders and Dan Pratt, Broadlume provides an All-In-One platform for flooring retailers consisting of websites, advertising services, product visualization, business management software, and a Retail Selling System for over 2,500 flooring dealers and 300 manufacturers. Broadlume has consistently been voted Best of Technology in the flooring industry and was one of Inc Magazine's 5000 Fast Growing companies in 2020.
Media Contacts

Name:

Lori Keith

Jeff Bieber

Title:

VP of Residental Marketing

VP of Marketing

Company:

Mannington

Broadlume

Phone Number:

302.222.1276

240.338.3337

E-Mail:

Lori.Keith@mannington.com

Jeffrey.Bieber@Broadlume.com
Stay up to date
Broadlume
in your inbox