How Haight Carpet Uses
E-Commerce Sample Ordering

to Sell More Flooring

Haight Carpet leverages E-Commerce Sample Ordering to generate higher-quality leads and improve the sales process.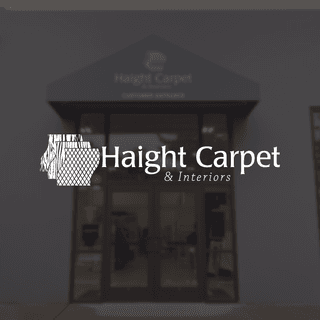 Mark VanderGiessen never expected to find himself in the flooring industry.
But when the technology company he was working for went out of business, he started to spend a lot of time helping his father-in-law's 70-year-old family business.
"It was meant to just be a temporary gig. I planned on staying for a couple of months to help the company and upgrade some technology systems," Mark says.
10 years later, he oversees Haight Carpet & Interiors' day-to-day operations and loves working in the floor-covering industry.
As a former technology guy, Mark couldn't help but be intrigued when he received an e-mail from Broadlume announcing that Digital Retailing with e-commerce sample ordering would soon be available for his store. 
The Easiest Way to Order Flooring Samples
"That'll be interesting…we'll see what happens with that," Mark remembers thinking.
From his years in tech, Mark knew that innovations often come with lofty promises. While some might fall flat, he kept an open mind, curious to see if this feature would deliver. 
A week after e-Commerce sample ordering was enabled on his website, he got his first lead notification: a customer had ordered a sample.
Understanding the importance of responding to the lead quickly, Mark rushed over to one of his co-workers and asked, "Great…someone ordered a sample, but are we supposed to do something with this?"
They reached out to the customer, offered assistance, and an in-home consultation. The response? Crickets.
Assuming the customer was only interested in the samples, Mark didn't think much of it and moved on.
Not All Buying Journey Are The Same
Mark manages all the leads for Haight Carpet and Interiors and a few weeks later, he noticed a lead with a familiar name. The person who had ordered samples from his website a few earlier was now requesting an in-home consultation.
The salesperson scheduled the visit, took some samples, and visited the customer. But to their surprise, the customer didn't need to see any of they samples they brought with them. They had already found the product they were looking for by ordering samples directly from Haight Carpet's website. They took measurements and closed the sale.
This was the first instance where Mark saw the opportunity that Digital Retailing was going to provide to his business.
This program offered his customers the ability to shop on their terms, easily discover products, seamlessly communicate with his store, and navigate the buying process without friction.
"From my first experience, everything about it was awesome. It shortened the appointment time and made everything about the selling experience easier," Mark shared.
The Full Power of Digital Retailing
An important aspect of Digital Retailing is allowing the customer to self-educate and learn about products on their own time.
According to Deloitte, nearly 90% of shoppers are looking for a digitally enhanced shopping journey to help them make a purchase decision.
Oddly enough, this was the exact conversation Mark had with a friend who was looking to purchase carpet for her home. Before he could even discuss what carpet brands they offered, she stopped him mid-sentence. 
"No, no, no…I don't really want to learn something from a retailer. I want to do my own research, so I can verify retailer claims," he remembers her saying both firmly and kindly.
That was the moment that Mark was sold on Digital Retailing.
"This whole program provides a customer the ability to learn about a product, get a sample in their hands, look at it, and come to their own conclusions. It makes the sales process much easier," Mark says.
Finding Long Term Success With Digital Retailing
While every e-commerce sample order may not convert into a sale, Mark is all in on Digital Retailing.
As someone who recognizes the benefits that technology can provide for a small business, Haight Carpets and Interiors plans on encouraging all their customers to visit their website, learn about their products, visualize their rooms, and order samples. 
Digital Retailing has significantly improved the buying journey for Mark's customers, created more efficiency for his sales team, and ultimately increased his sales.
That's the power of Digital Retailing.